About me....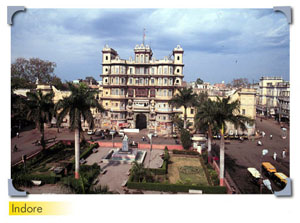 I was born in the wee hours of 6th April, 1975, at the western Indian city of Indore. Indore holds a special place for us, it being the city where not just we two siblings, me and my sis, but even my father was born! Since 1942, when my Late grandfather shifted to Indore from West Punjab, our links, likings and lives have always included this city.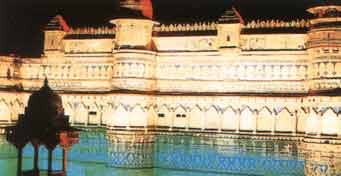 Gwalior
I was 4 years old when Dad's transfer took us to new cities (and me to new schools, new neighbourhoods, new friends) in Bhopal, Gwalior and finally Ujjain, before the wheel turned full circle for me and I was back at Indore. Gwalior was where I spent most of my school years, and fond memories of my childhood abound. My co-curricular interests in public speaking, computers, finance, reading, writing... all had their origins in Gwalior.
Ujjain
My last 3 years in school were at the St Mary's Convent Sr Sec school, at the legendary city of Ujjain- a period marked by quite a few milestones in shaping my future. I qualified the 3 stages of the NCERT National Talent Search Exam (NTSE) in 1989-90, emerging as one of the 30-odd students in my state to do so. I also wrote my first full length article in a National financial publication, which was carried on the day I turned 15. Both these events, in retrospect, seem like curtain-raisers for what was to follow.. but how was I to know then :-)
St. Mary's also offered me another bonus- Painting was available as a 5th subject for CBSE syllabus, for my XIth and XIIth classes. Initially, I just fell for it (thinking that I will save time to pursue my studies in science, something I really needed to be thorough in for my Medical Entrance exams), but slowly, I fell in love with it! I am sure those 2 years have contributed to my creativity, and in being able to appreciate finer aspects of the world around me!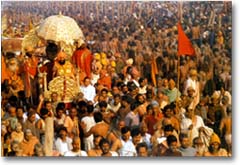 Maha Kumbh
1992 was a special year. It was the once-in-a-12-year-period year of the "Maha Kumbh" fair at Ujjain, to which I belonged now, with its associated millions of visitors, cholera vaccinations, and street repairs. And it was also the year in which I was to complete my schooling, appear in entrance exams, and in general, would have shaped my career. I appeared in two exams for Medical Entrance, CBSE's All India exam, and my state's PMT. I cleared the All India exam with a very high rank, but it was the state entrance which has a special memory associated with it. Usually, the engineering entrance results were declared earlier, and this was followed by the Medical entrance results. One fine evening, 2 of my friends who had appeared for Engineering entrance came running to my house. "Somil, you are at the second position in the merit list of the Medical Entrance!!", they announced. They had been listening to the state news to hear about the declaration of Engineering Entrance results, and what they heard was the declaration of Medical entrance results with the names of the top 3 scorers. Sheer delight prevailed! This was the first time news-reporters came to interview me. And a childhood dream of joining MBBS had been fructified.
For the Medical College years, please click here.
For the years at TISS and beyond, please click here.
For selected memories from my 2001 Photo Album, please click here...