Mussoorie, Academy and Treks-
a story in pictures...

It was in the second week of March that I landed at the Academy- a breathtaking structure built amidst the most picturesque of locations! (Though that makes us do quite a bit of "mountaineering" every day- negotiating these slopy paths is not easy, but that's another story...)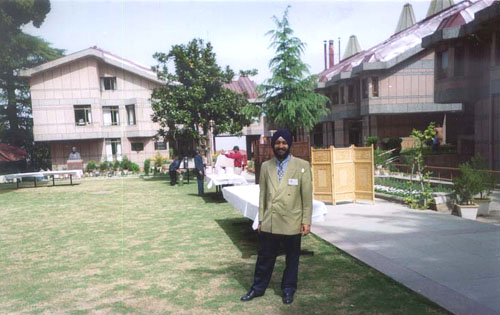 No, this is certainly no pose designed to emulate Alice when she may have been in wonderland, but this certainly is Somil in Academyland! I am standing in the lawn where we have most our tea parties (you can see one being prepared for in the backdrop). Also visible are two of the Academy's main buildings- the one just behind me is the admin block (named Dhruvashila) and the one to my behind and to my left is the teaching block (named Karmashila- quite apt, because most of our work is done within this building) and as its name signifies, this building is also the location for the Officer's mess, Officer's Lounge, Conference Hall and the Library- it has two basement floors, which can't be seen in this picture.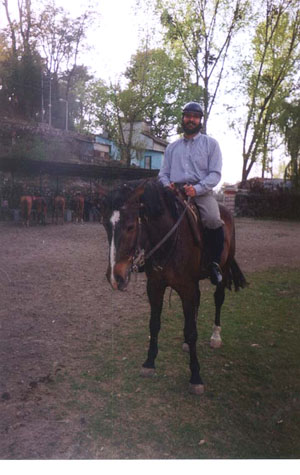 This is a picture taken in the Academy's riding ground, where I am seated on one of my favourite horses, Mastana, while the other horses are visible in the backdrop. Horse-riding is one of the high moments in the academy (can be a low moment too, particularly when you find yourself on the ground courtesy an agitated horse and maybe break a bone or two...).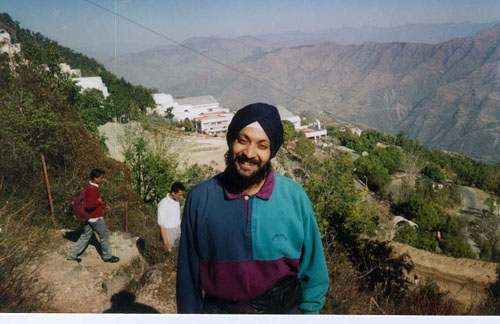 Talking of high moments, this certainly is another. We were on our short trek (11 kms each way is very short by the Academy's judgement- our main trek is several times this!) and this was taken enroute. This was a trek to Kempty Falls- our first trek in Mussoorie. Note the picturesque valley behind, and this is actually at a lower height than the academy! If you see carefully you will also see an international school behind. And if you do notice people trekking in the background, see if you can identify the trekking route!


And this is the destination, the Kempty Fall- not much water in it as of now, but the height of the water is clearly visible, though not completely, because I had to show myself also in the pic, didn't I? While I pose for the camera, my colleagues frolic in the cooooooooold water....
This is not all....still to come are pix of parasailing, National Park and lots more....watch this space!!!