Welcome to the trek pix pages!
The end of May and the beginning of June saw us wading across the rocks, the streams and the glaciers in Himalayas- a hectic but once in a lifetime experience!
The pics shown below will take you through what we did and what we saw, and if u wanna know more, there is always email!!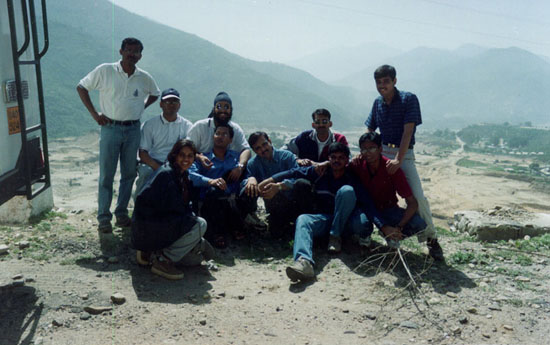 This was the first pic in my camera after we left. We began early, at 6 AM, and were to reach a place in Uttarkashi district called Kalyani by 2 PM, so that we could trek some 5-6 lms on the first day itself. This was the first halt we took, at the site of the Tehri dam construction which can be seen in the background.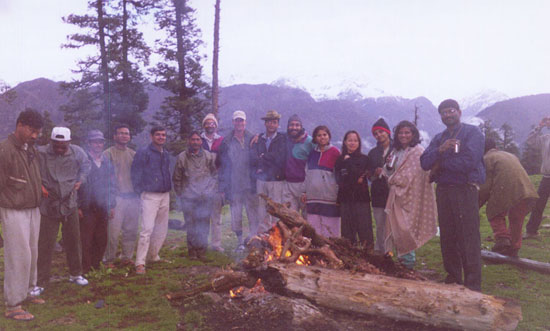 This is the pic at a height of 14000 feet- our highest halting point. We actually went about a 1000 feet higher than this point during the trek, but never stayed at any point higher than this. And guess what, the Academy was there too, with Mr Rana ready with a piping hot meal and halwa even at that place...and you can see the whole trek group no.1 (yes, I know that the No. 1 series is copyrighted by Govinda, David Dhawan et al, and I do not want to infringe on any IPRs, but this is what the academy called us...)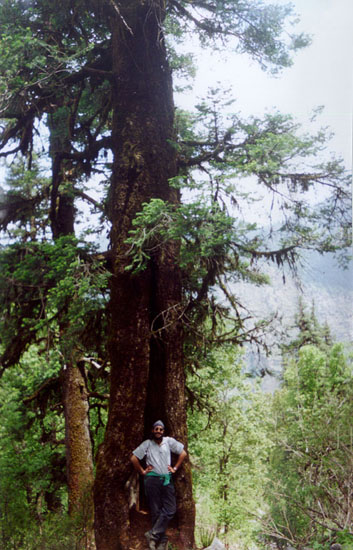 Wondering what this monkey clone is doing at this tall tree.. me too is wondering the same...but the temptation was too much to resist I guess...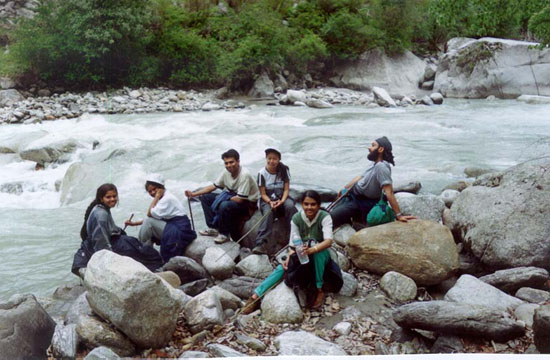 This is enroute the 17 km trek from Taluka to Osla (yes, there does exist a place called OSLA- I thought it only meant the One Sided Lover's Association, but I did not know that they had a geographical location dedicated to their memory...). This particular moment is dedicated to the music of the river- a very pleasant experience, believe me!
For more pix of the trek, please click here.
This page has already been visited

times, since 26th June, 2001!!
This page was last updated on 06/26/01.