Welcome to the trek pix page 2!
The end of May and the beginning of June saw us wading across the rocks, the streams and the glaciers in Himalayas- a hectic but once in a lifetime experience! You have alrerady seen the 4 pix on the first page, and here's more...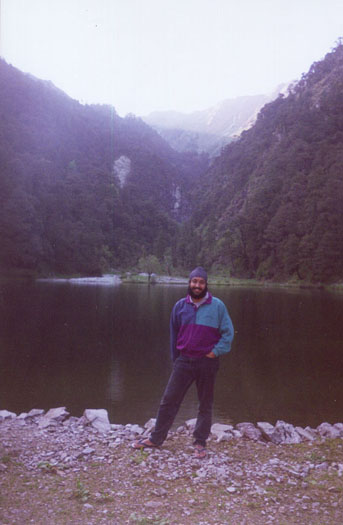 This is certainly no attempt modelling for a hawai chappal-that's just an accessory which was very handy once the "hunter" trekking shoes had given you enough sore spots on your feet. The place, by the way, is Dodital-the birthplace of Lord Ganesha. The tal or the lake is visible just behind, and if you can see the mountains behind, well, that was our route for the next day..howzzatt?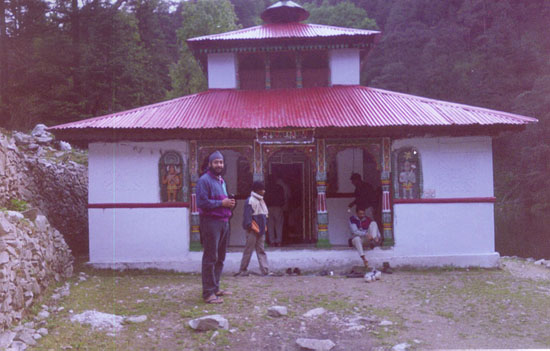 Talking of Dodital, this is the Ganesha temple adjacent to the lake. You can see my colleagues offering prayers, both inside and outside the temple- wonderful place. no?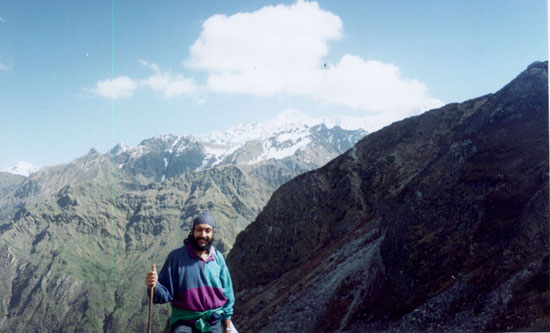 And well, this is where we reached once u had climbed the heights that Dodital gave a glimpse of. A part of the climb , a few kms in all, was very very steep! And it did take us to the snow peaked Dharwadhar Range of the Himalayas- the highest point (both literally as well as emotionally) of the trek!!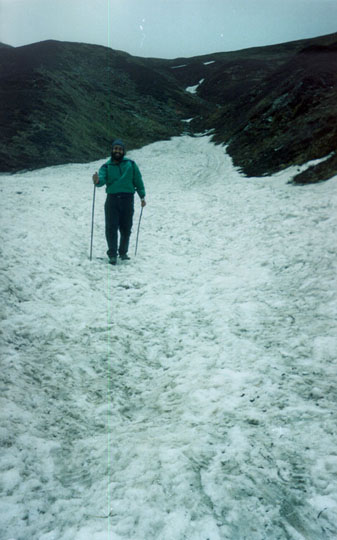 Snow does make u crazy, does it not... as if I needed snow to make me crazy, but so what, it accentuates the effect....
For more pix of the trek, please click here.
This page has already been visited

times, since 26th June, 2001!!
This page was last updated on 06/26/01.