Welcome to the trek pix page 3!
The end of May and the beginning of June saw us wading across the rocks, the streams and the glaciers in Himalayas- a hectic but once in a lifetime experience! You have alrerady seen the 4 pix each on the first and the second pages, and here's more...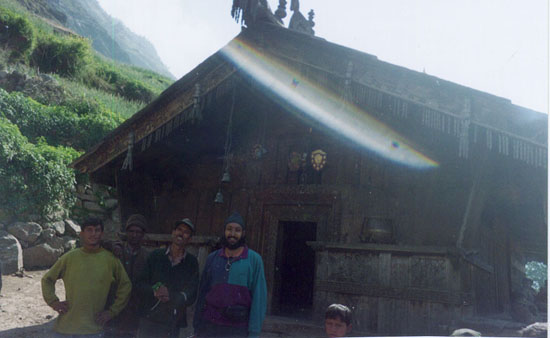 Wondering what this ancient looking structure is? This is a wooden temple dedicated to, hold your breath, Duryodhan. We all know Duryodhan as the villain of Mahabharata, but this village, Osla (which has been described on the first page too) houses a temple dedicated to Duryodhan, though som esay that this is for Yaksha Deva. Mr rana, standing next to me, is a forest guard by occupation, an Ayurvedic practitioner by qualification, and a historian by hobby. I spent some very enlightening moments with him, as heinformed that the residents of the area are probably descendants of Kauravas who had fled to the hills during the great war! Mysteries of the world, all....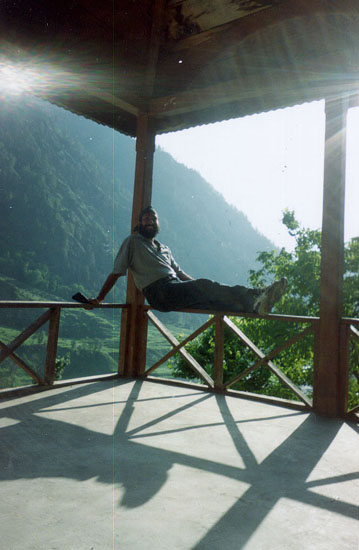 A moment of relaxation outside the picturesque locales of the Forest Rest House at Taluka... I did enjoy my trek, didn't I?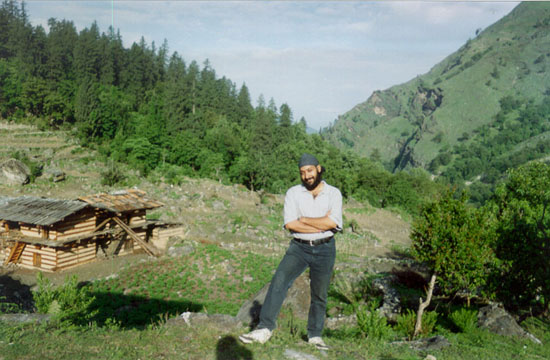 Another great moment, again near Taluka....
If u remember what I had said earlier about the Dharwadhar Range Camp, well, this is it, in its full glory. Admire the view at the back. And though you see me in a half sleevd TISS T-shirt, well, it was cold, and the night that we spent there was sooooooo coooooooooold..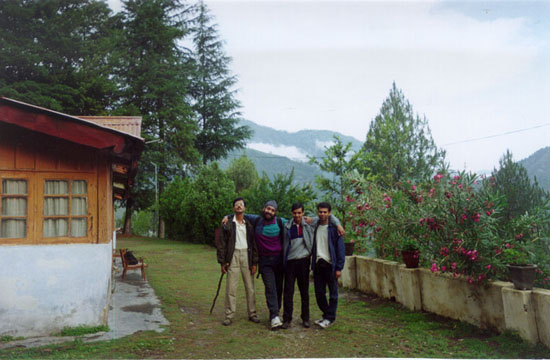 This place was actually not in our schedule, and we had to go here (fortunately) because the night halt place was changed at the last minute. This is the view outside the Forest Rest House at Naugaon, and I am pretty sure this was the best stay that we had, and u can see why. A wooden construction, so not too cold and very cosy, and a lovely locale-what more could we ask for!
This page has already been visited

times, since 26th June, 2001!!
This page was last updated on 06/26/01.